Kadokawa Games have released info on the limited edition version of their new PSP game "Dummy & Test & Summoned Monster Portable" (Baka to Tesuto to Shoukanjuu Po-taburu), due for release December 13th.
3 Special Gifts to come with Limited Edition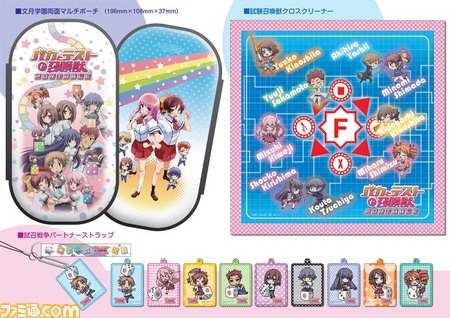 1. Mongetsu Gakuen Multi-Pouch
A special semi-hard pouch sized 196x108x37mm that can store portable gaming devices, enamored with the illustrations of original designer Yui Haga and the cover image for the game by character designer Miwa Ojima.
2. Shishou Sensou (Test Summon War) Partner Strap
Mobile phone straps each containing one of 9 chosen summoners. It's possible to combine them to make your own unique charm-bracelet style strap.
3. Shiken Shoukanjuu Shoukan (Test Summon Monster) Cleaning Cloth
Cleaning cloth for your phone/ gaming device screen emblazoned with the fierce battles of summoned monsters.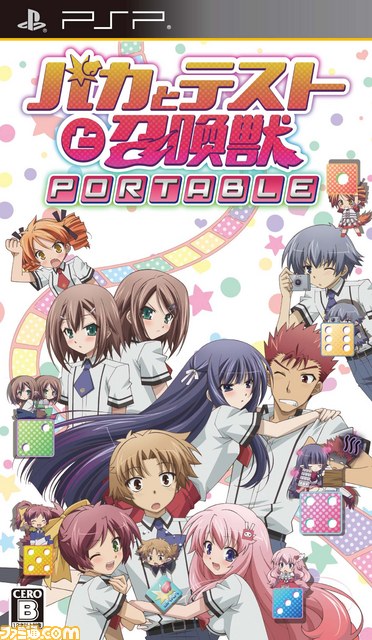 More Bonus Material
Special image cards featuring characters from the game will also be available with the game, and what card you get differs depending on where you buy it.
Imagineweb
Anibro
Animate
Fammys
E-Trader
Seagull-jp
Amiami
Neowing
Leave a comment