Cheesecake hack-'n-slash Lollipop Chainsaw will be getting a special Valentine's Day re-release in Japan on February 14 that comes bundled with additional bonus material, alongside a "Premium Edition" that retails for 1,000 yen less but omits the extras.
Odd naming conventions aside, the bonus material included with the Valentine's Day edition includes a  new sleeve design, perfect unlock code, and a pair of Valentine Edition DVDs containing PC wallpapers, Windows themes, trailers and a collection of the in-game movies. A Valentine's Day commemoration manga is also included.
Pictures of the extras for the Xbox 360 version, courtesy of Famitsu: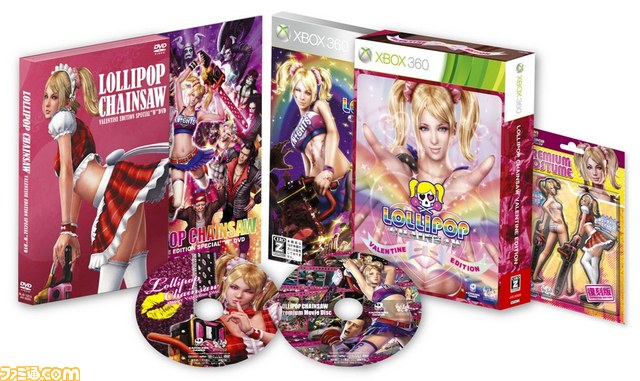 And the PS3 version's extras: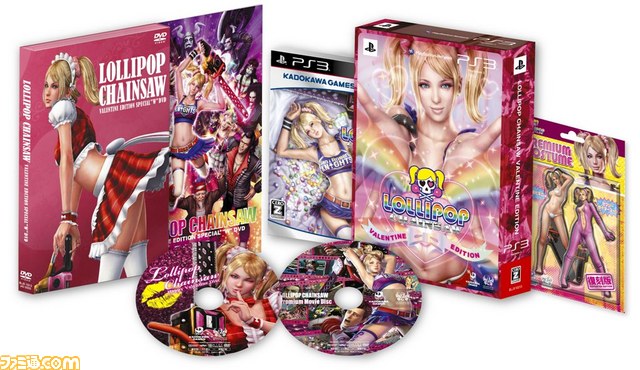 Lollipop Chainsaw Valentine Edition will be available on PlayStation 3 and Xbox 360 for 4,980 yen.
Source: Famitsu
Leave a comment